Four Must Do Things After a Car Accident
Posted in: Driving Tips, News, Special Offers.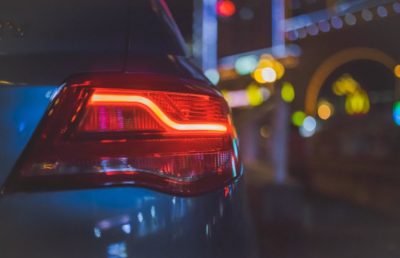 It's not a nice thought for anyone, especially a new driver, but being involved in car accidents can be a fact of life as a driver. If the worst does happen, it pays to be prepared and make sure that you follow the correct procedures to deal with the situation calmly. As a new motorist, often you'll find yourself panicking. It's a new and unfamiliar situation and you may not have considered what needs to happen before. This simple guide will help you to get through the unexpected:
Stop The Car
No matter what has happened, it's important to stop the car after an impact. If you're on a busy road, switch your indicators on and pull over to a safe place further ahead. Failing to stop at the scene of an accident is a criminal offence, so make sure you don't drive off in panic. Activate your hazard lights to warn other road users you e had to stop, switch off the engine and get out of the car when it's safe to do so, standing behind the barriers if you're on a busier road.
Call For Help
Minor collisions don't need to be reported, but if anyone is hurt or a car is blocking the road, you should notify the police or phone an ambulance if needed. A dash cam can be a really helpful purchase for recording what exactly happened. It can help to protect your car insurance premium by shielding you from any 'crash for cash' scams. Taking plenty of pictures can also help – make sure you photograph damage to each vehicle as well the road layout and position of the cars.
Organise Repairs
If your car is no longer drivable, you will need to arrange towing services to remove the vehicle to a garage for repairs. Make sure that you contact your car insurance company to let them know what's happened and about damage to your car. If you don't do this within a set time period, you may find that any claim you make is invalidated – the time will be set out in your policy documents, and can be anywhere from two weeks to two days. You must inform your insurer even if you don't wish to make a claim.
Dealing With The Other Driver
Emotions may be running high after a collision, but take a moment to calm down and try not to react angrily. It won't help the situation, or change what has already happened. Make sure you swap some basic information – you will need their name, address and contact details, the name of their insurance company, and find out if they are the registered keeper of the vehicle. If you can find any witnesses to the accident, ask for their contact details as well. Note down the registration plates of all vehicles involved, the colour, make and model. Jot down the time and location – you're likely to be running on adrenaline and you may not recall things clearly afterwards.
Car accidents are unexpected and scary, but with a little preparation, you can handle it well.
---
Tags: Four Must Do Things After a Car Accident
---