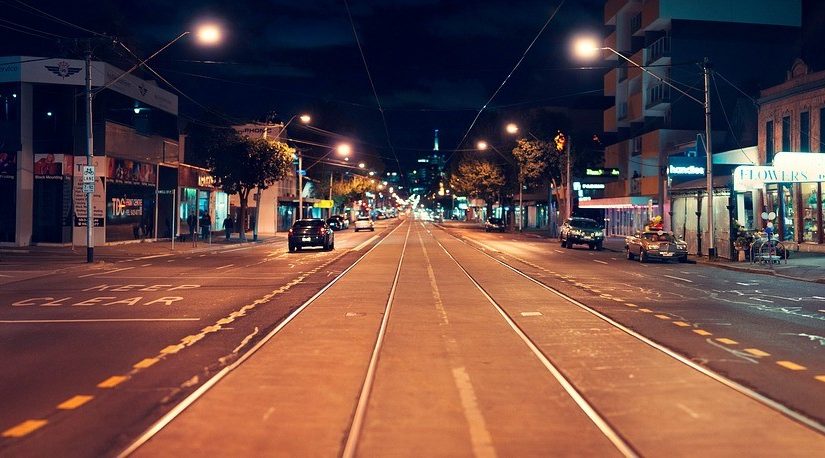 Nighttime Driving Tips For Newbies Behind The Wheel
Posted in: Car Insurance, Driving Courses, Driving Tips, News.
Once you have passed your driving test, you will certainly be super excited to get out onto the road and take advantages of your new independence! However, there is one part of driving that makes all newbies slightly nervous, and that is driving at night.
Even though there is no difference to driving at night compared to during the day, there are some extra challenges that you will face, such as a lack of visibility. Even though these challenges are easy to overcome and get used to with the right amount of experience, they can still be quite stressful for new drivers.
Are you eager to get over your fear of driving in the dark? It's relatively easy once you get started – here are some tips that will definitely help you.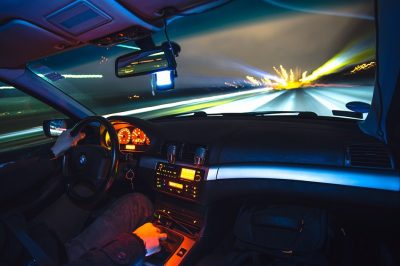 Keep Your Windows Clean
It's always important to try and keep your car windows as clean as possible, but that is even more crucial while driving at night. That's because any smears on the glass could cause the lights from other vehicles to glare, which can be very distracting. Not only that, though, but it can prevent any condensation from gathering on the inside of the windows. This often happens during cold weather, and it will make the visibility out of your windows a lot worse than what it should be.
Be As Visible As Possible
You need to make sure that other drivers can see your vehicle so that they know to give you plenty of room and right of way whenever necessary. The best way to improve other drivers' visibility of your vehicle is to ensure that all the lights are on and that they are as bright as possible. If you think that one of your lights looks a bit dim, take it to a mechanic to get checked out. They will be able to change it for you if necessary. You need to remember to turn your lights on around about an hour before sunset. Even though it might still seem quite light outside, you might be surprised at how visibility worsens as the light starts to dim.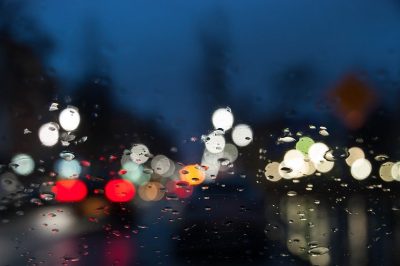 Get Your Eyesight Checked Out
Being safe behind the wheel at night isn't just about making sure that you and your car are lit up well. You also need to check your eye health. When you take your test, the examiner will do some simple eyesight checks to make sure that you are able to see all the hazards that might come your way. You don't need 20-20 vision to pass, but if there are any slight issues with your eyes, you should get them checked out. That's because these imperfections could hinder you while you drive at night. You might have to strain harder to see in the dark, and some hazards will be a lot more difficult to spot.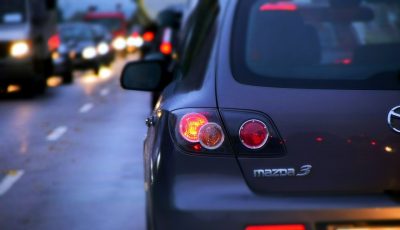 Don't Dazzle Other Drivers
I've mentioned that you need to make sure your car is as bright as possible, and that is true but only up to a point. The one set of lights you need to be careful of is your headlamps. You shouldn't pass anyone with these on full-beam as they will end up dazzling the other driver. This can increase the chance of getting into an accident, and you may need to get in touch with a lawyer to represent you in court. You can always contact them online if that ever happens. So, if you see an oncoming vehicle, be sure to dim your lights to half-beam so that you don't dazzle and blind the other driver.
Dim The Lights On Your Dashboard
It's not just other drivers that could end up dazzled. You could be dazzled by your own dashboard. If the dashboard is set to its brightest setting, you will find that it could be very distracting while you are trying to keep your eyes on the road. Plus, it could create a glare which could reflect onto the front window. So, if possible, you should try and reduce the brightness of the lights on the dashboard. This is normally only possible in new car models, though, so if you drive an old car, you will just have to learn to get used to the glare!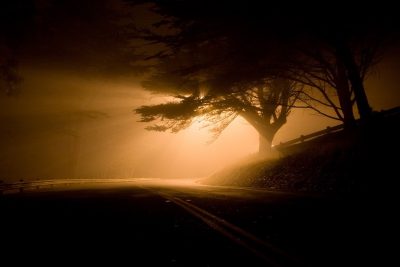 Watch Out For Animals
There's one other thing that could end up distracting you by its brightness. This might sound slightly unusual, but any animals that you pass could dazzle you by the brightness of their retinas. This can be a big problem on quiet country roads as there will be lots of animals living in the surrounding hedges and grass. Even though their eyes won't be so bright that they blind you, they can be very distracting. Try and not look out to the sides of the road if you are driving through an area where there might be a lot of wild animals. That way, you might not notice their eyes so often.
Take Plenty Of Breaks
If you are driving for long periods during the nighttime, you need to make sure that you plan plenty of breaks into your journey. Tiredness is one of the biggest killers on the road. It will severely slow down your reaction times, and you might even start to drift off behind the wheel. Sure, tiredness can hit while you are driving through the day but it is a lot more likely to hit at night, especially on very long journeys. Thankfully, there are some steps you can take to combat it, the best of which is to take lots of breaks. You should also drive with a window slightly open as plenty of fresh air can help you stay awake and alert. Drinking caffeinated drinks, such as coffee and Coca-Cola, will also help you stay a bit more alert. But if you ever feel too tired to drive, you should never risk getting behind the wheel.
Hopefully, all of the tips in this blog post can help you become a more confident driver at night!
---
Tags: night time driving
---