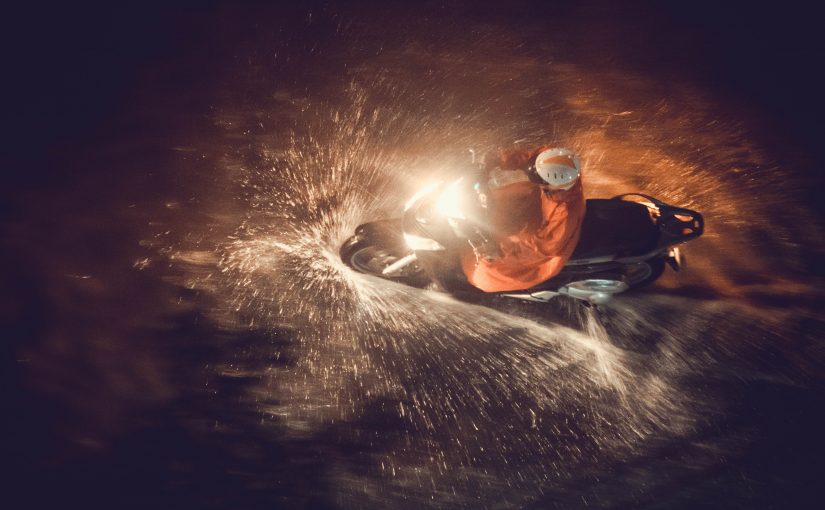 Riding in winter: How to stay safe on two wheels
Posted in: News.
Riding in winter: How to stay safe on two wheels
For some people riding in the winter just isn't an option. The motorbike goes into the garage, kept in storage and hibernation until the weather starts to get better. But this doesn't have to be the case. Ridden correctly and with the right safety precautions, you can carry on riding throughout most of the bad winter weather.
Riding a motorbike demands you to be cautious at all times – however, in the winter you need to be extra careful because of the icy and frosty roads. With this in mind, we've put together some helpful tips on how to stay safe on two wheels during the winter.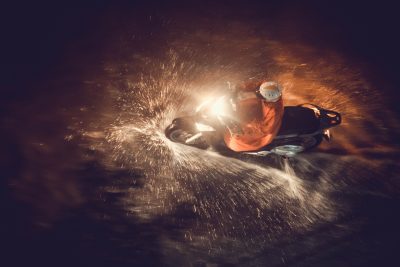 Visibility and vision
The wintry weather brings bad conditions for us in all directions. A hazard can constitute poor visibility for both you and other road users, leading to potential crashes and accidents. In the dark mornings and evenings you can expect to see with less clarity than you would in the summer. So, to combat this you should be wearing the most visible clothing such as hi-vis vests and reflective strips.
Your own view may also be impaired by mist and fog so be sure to drive at a responsible speed and always have your full attention on the road so that you can be ready for the unexpected.
Check the weather
Don't overestimate your abilities. If it is snowing outside, or if you know it is going to snow, we advise that you do not go out on your bike. As tempting as it to get outside and give the bike a good blast, accidents do happen and unfortunately the chances of one occurring are only increased in the snow. If black ice has formed on the roads also try and avoid biking because the ice will reduce the grip of your tyres on the road.
Test everything
During the winter it is essential for you to check and inspect everything, such as tyres, controls, lights, oil, chassis, and stands. In addition to this, you should check that your driver chain is lubricated and that your motorbike rolls without resistance. This is because it is a good indication that your brake pads are not stuck.
If your motorcycles haven't been used for a while when you first start them, allow the engine to warm up before you start revving up. This should take no longer than a couple of minutes.
Clothing
Today's motorbike gear features materials that keep you warm without them being very bulky. Opting for quality gear is your best option as you get what you pay for. While leather might look good and work well in the wind it can get cold and go stiff. Make sure the neck, sleeves, and ankles are covered with tight gear, blocking the wind and cold from getting in. Not only will you be kept warm, it's for your safety should you have an accident.
You can have the warm jacket and trousers on but if you do not have warm enough gloves or socks on, you will not be able to use the levers properly. Get some good-quality gloves and wear warm woollen socks to keep both your fingers and toes from going numb. You'll be grateful for this tip when the temperature drops!
Wind chill
A thermometer will tell you the temperature of your surroundings but it doesn't take wind chill into account. Essentially this is what the temperature actually feels like in real terms, and it takes into account the air temperature, humidity, and wind strength.
Overall, the most important advice is just to take it easy. In the winter the conditions demand you to take as much care as possible. Not only is there less grip as the roads are wet and icy, but the wind and rain will also be a challenge for you – so just make sure you stay in your lane, give yourself time to adapt or slow down.
---
Tags: Riding in winter
---