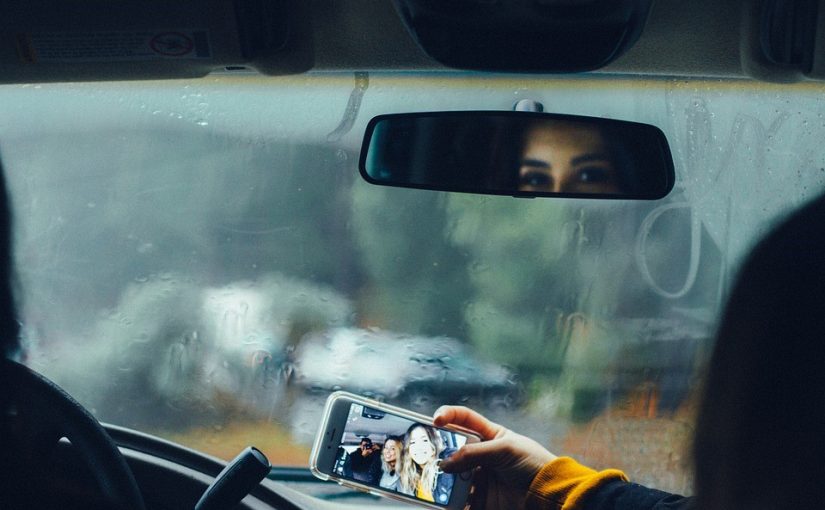 Gearing Up For A Great Family Car
Posted in: Car Insurance, Driving Courses, Driving Tips, Fleet Driver News, Motorway Driving, News.
Gearing Up For A Great Family Car
The great saying about passing your driving test at any age is that feeling of getting out on the open road. And there is a bigger trend for people to pass their test later in life these days because of the costs of having driving lessons and paying for their test. So the day they do pass is a fantastic day! The great thing about passing your test later in life is that you have a bit more world experience, which better prepares you for the road. But for a lot of people passing their test after the age of 30, it's usually due to a necessity, such as having an addition to the family. So, what is the best way to go about buying your first car that is also a safe family car?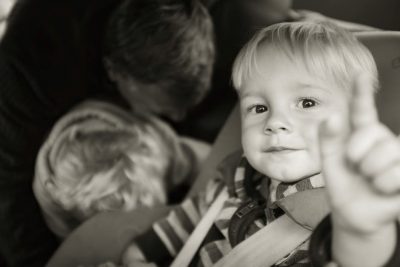 What Is The Best Type Of Car To Go For?
It's ultimately down to personal preference, but everyone talks about the first family car being a good hatchback because it's a great way to transport all the additional paraphernalia that comes with a young child. From car seats to the strollers, to the infinite piles of garbage that they will accumulate quickly! A lot of families go for SUVs, because of the huge amount of space, which makes life a lot easier for everyone. If you wanted to go for a more highbrow and upmarket SUV, you might want to go for a wagon such as the Subaru Outback which is not only easier to drive than the small hatchbacks, but it's also a very comfortable drive. And what's more, you can make the most of a Subaru car service, making sure that your wheels stay on the road for longer. The latest feature of the Subaru Outback is the EyeSight safety suite, which includes automated reverse braking, which is a massive lifesaver to stop you getting in an accident if someone steps into your path.
Is It Worth Buying An Electric Car?
Depending on where you live, yes! With the recent announcement that petrol cars are going to be phased out in the UK by the year 2040, this means that there's a big push for purchasing electric vehicles that are safer for the planet but will also save on your wallet. The big question that many first-time drivers will ask in relation to this is if it will cost a lot of money? As many electric car drivers will confirm it is a big cost upfront, but gradually prices are going down. Ultimately you will save a lot of money over time, but as there is a big drive on reducing the use of petrol cars, it makes more sense for you to jump on this bandwagon, finances pending. One of the more affordable electric car models that are suitable for the family is the Chevrolet Bolt EV, which is able to travel up to 238 miles on a single charge. The main issue with a lot of electric cars has been its small size, but the EV is surprisingly roomy and has significant head room as well as storage space. A lifesaver for older kids, this model has Wi-Fi and is able to connect up to seven devices at any one time, meaning that everybody can be entertained on a long journey.
What If I'm On A Budget?
No doubt you will try to save as much money as you possibly can on your first set of wheels, especially as your insurance premiums are going to be quite sizeable. If you are unable to afford larger cars and need to make do with a little runaround, there are plenty of choices for you. The Kia Soul, while small and zippy, is a car that, while cheap, looks very expensive. The car has a lot of attention to detail, including a 6 speaker audio setup, as well as ergonomic controls. in addition to this, the model includes a USB port as well as Bluetooth connectivity. The car handles really well and is very stable considering its small size, and if you are able to upgrade to the Soul! Edition, you will enjoy leather seating, a turbocharged engine that is surprisingly fuel efficient, as well as an entertainment system that is voice activated!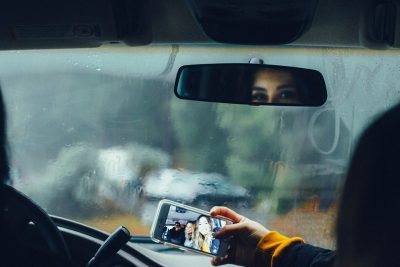 https://pixabay.com/en/car-drive-glass-raindrops-wet-2564584/
What Is The Sensible Driver's Choice?
For any new driver, you need to find a good balance between cost and sensibility. The Skoda Octavia is quite a spacious ride, meaning it lends itself very well for the whole family. And while the Skoda has had a bad rep in recent years the style of the model means that it's a bit sleeker than its counterparts from 30 years ago. For any driver that's looking to have a big family, there's a lot of space, and also the quality of the interior is very strong meaning for a comfortable ride for all members of the family. It's also very sporty, so if you plan on taking the car off road once you've handled the complexities of the modern roads where you are, this will be a suitable choice!
Safety is a priority for any new driver, but as you will no doubt be aware that the importance of having a safe car for your family to sit in, as well as one that is easy to drive, this is the of the utmost importance for every single one of us. Depending on where you live you may want to check the stats of your chosen car. The Euro NCAP tests are the best way for European drivers to get their information on what cars are safe and how they perform in rigorous testing, and the ANCAP is the American equivalent. Remember, as you are a new driver that's past your tests, this is where all your learning will truly begin. And if you have a family in tow, this can be a lot of stress and distractions when you're trying to keep your eyes on the road so make sure you have enough confidence behind the wheel to ensure a safe journey for you and your passengers. if you are still trying to get to grips with the road, make some time for yourself to head out and to truly get your bearings.
---
Tags: Driver's Choice, Electric Car
---