Top 5 Cars for Cheap First Time Insurance
Posted in: Car Insurance, Driving Courses, Driving Tips, News.
Top 5 Cars for Cheap First Time Insurance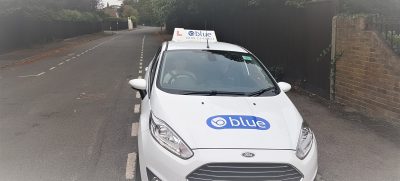 You've just passed your test, have spent a few hundred pounds on lessons, the test and your licence and are looking forward to picking out your first car. Having discovered a bargain vehicle on the market everything seems to be going smoothly until… you receive an insurance quote. It's no secret that insurance costs for new drivers can be staggering, which is why we've found five of the cheapest cars to insure for new drivers to help lower your expenses.
The Renault Twingo is a quality little city car, ideal for those who live in cities and spend a lot of time driving around urban environments. A Renault Twingo 1.0 Expression is the cheapest option in the range and also to insure. Fold flat seats allow you to create extra space in the back for pets, sports equipment or any other gear if you're going away.
Another fantastic hatchback and one that is affordable to insure if you've only just passed your test is the Citroën C1. Packed full of top level technology, the latest models include keyless go, a reversing camera and touchscreen. Insurance prices for the Citroën C1 can be found between around £700 and £900 for some first time drivers.
One of the UK's most bought vehicles, the main reason the Ford Fiesta attracts such low insurance costs for new drivers is thanks to its excellent safety levels and popularity. With so many available, it's easy to find a cheap second hand model at AA Cars or get a good deal on a brand new one. Slightly bigger and sportier than others on this list, its smart yet stylish looks make it a real winner with many young drivers too.
As well as having a low insurance premium of between £7-850 a year, the Fiat 500 has one of the lowest average values of just over £3,000. This means you won't be breaking the bank on the vehicle or insuring yourself to get out on the roads.
Not too dissimilar in style to the Fiat 500, a Kia Picanto 1.0 litre model is the cheapest choice from its variety of trim levels. Along with boasting an economy of 62.8mpg you can save on fuel costs too, making it a good option for those really looking to save their pennies.
If you're a new driver whose just bought their first car, are there any makes and models you'd advise for keeping insurance costs low?
---
Tags: cars for new drivers, fantastic hatchback, quality little city car, Top 5 Cars
---