Learn to drive in Farnborough
Learn to Drive in Farnborough
Get your driving lessons in Farnborough discounted if you book 10 hours, click the request a call back button and one of our local instructors will call you back and answer any questions you may have. Learn to drive in Farnborough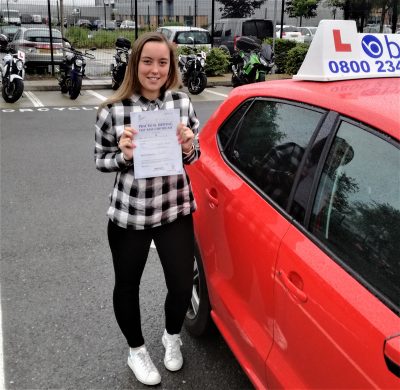 Learning to drive in Farnborough with one of our local Farnborough driving instructors will give you the best experience required to pass the driving test. All our Farnborough driving instructors are fully qualified to provide the best learner driver courses for you.
Blue School of Motoring instructors in the Farnborough area have a high success rate, with most of our students for the driving school coming from recommendations, like the one below:
"I passed my driving test with Blue School of Motoring only a few weeks ago, and I passed on my first attempt with only a few minor faults. I would tell anybody who wants to drive and learn with a good school, to use them." Clare – Farnborough
To book your driving lessons in Farnborough simply call
What to expect on your first driving lesson?
Your driving instructor will collect you for your first driving lesson, and will provide all of the relevant information concerning your training programme. Learn to Drive in Farnborough
The courses include theory as well as practical knowledge and they are combined in such a manner that learner can develop maximum skills within the best time frame for the learner. Learn to Drive in Farnborough
The specialised courses developed by our driving school instructors are really useful for learning about how to drive perfectly on tough roads. It is good to contact the most knowledgeable driving school instructor for your course training as their experience will show effect on your training. As well as standard courses about theory and practical, we also offer lessons and courses on motorway driving, night driving, driving in bad weather. Learn to Drive in Farnborough