Farnham
Learn to Drive in Farnham, Surrey
Get your driving lessons in Farnham discounted if you book 10 hours , click the request a call back button and one of our local instructors will call you back and answer any questions you may have. Learn to Drive in Farnham
Blue School of Motoring instructors in the Farnham area have a high success rate, with most of our students for the driving school coming from recommendations, like the one below:
If you want some great driving lesson deals in the Farnham area then we can provide an excellent driving course for you. Our Farnham driving school has a very high success rate.
"I passed my driving test with Blue School of Motoring only a few weeks ago, and I passed on my first attempt with only a few minor faults. I would tell anybody who wants to drive and learn with a good school, to use them." Clare – Farnham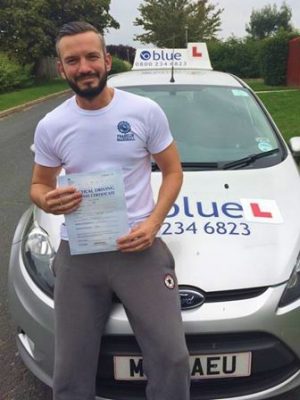 Those who are new to the world of driving are recommended to join courses at established driving schools because it is the best place to get expert guidance about how to drive in a variety of scenarios, and the experienced instructors at our driving school can help you to be a driving expert. Learn to Drive in Farnham.
Before joining a driving school and getting your learner classes, you will have to make some effort to get a learner's license from the DVLA.
This piece of document in form of license gives you authority to take your vehicle on road along with an instructor. It is illegal to drive on road without license, even if you are a learner and do not own your own car, so first of all make efforts to get that document. More details on this are provided here. Learn to Drive in Farnham
To book your driving lessons in Farnham simply call on 01276 453722
Your Farnham driving instructor will collect you for your first driving lesson, and will provide all of the relevant information concerning your training programme.